Just a few quick screenshots of Special:Extensions, on which I've been working today. The first screenshot shows Special:Extensions page displaying a list of all the extensions I have installed on my local wiki: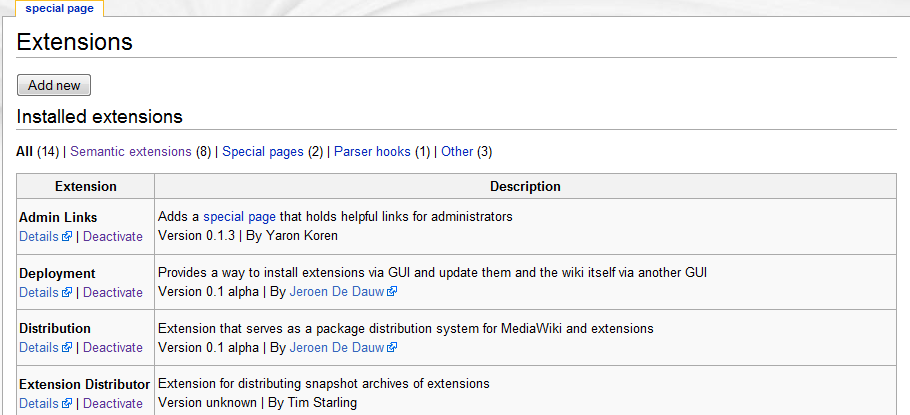 As you can see, you can now filter on extension type with the control right below the "Installed extensions" title. Here I have filtered on the SEMANTIC extensions:

An interesting change I made is that you can now access this page without having the siteadmin permission. Doing this will get the above, but without the add new button and administration controls (currently only "Deactivate" which is there only for show so far). This way this page will be a nice addition to Special:Version.
Tomorrow is the last coding day in Google Summer of Code 2010, during which I'm planning to focus on the update detection functionality, or rather creating the interface for it, as the plumbing for it is all but done. I also want to move several classes from Deployment over to MediaWiki core, as they make more sense to have there, and would allow for some nice improvements.