In a small four months from now, SMWCon Fall 2013, the by-yearly conference on Semantic MediaWiki, will be held! For this iteration the conference is returning to Berlin, where it also took place in Fall 2011.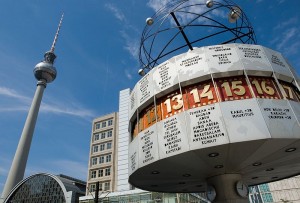 This iteration of the conference will feature a tutorial day followed by two conference days.
During the tutorial day SMW topics such as basic usage, applications, development and business models will be covered by experts on these.
As always, the conference days gathers people from various fields. Business, academia, government, non-profits and hobbyists. Each bringing their own unique insights and experiences to the table.
I'll be attending and hope you will to! Add your name to the preliminary attendee list on SMW wiki. And RSVP on the G+ event.
If you tweet on the conference, use the #SMWCon hashtag, and of course don't forget to follow SMW on Twitter.