About 10 months ago I moved to Gent (see blog post), and stayed at facilities provided by the university. Now that the school year is over, and I'm not a student any more, I have to move again. I'm getting my own studio in the Zebrastraat, which is where my mom currently lives. i'm staying at her place for about 2 weeks until my studio's contract starts. Read as: free food and no dishes -> more programming time 🙂
Some pictures of me moving, taken with my new HTC desire <3:
My old setup, stripped down already for moving.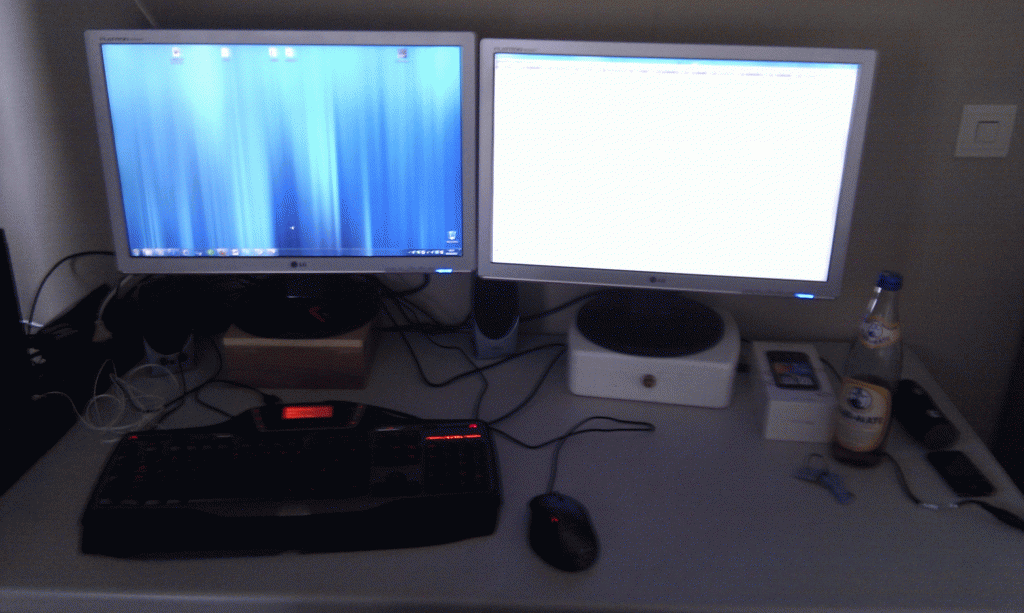 My printer, which I was hoping might just appear at it's destination due to uncertainty, but no such luck.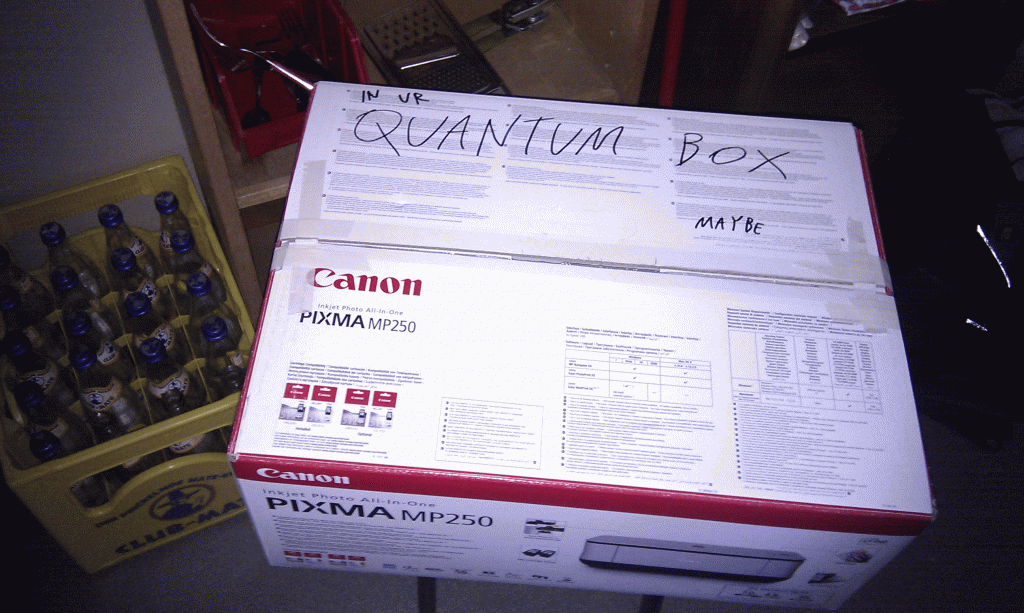 My new, temporary, setup @ my moms place.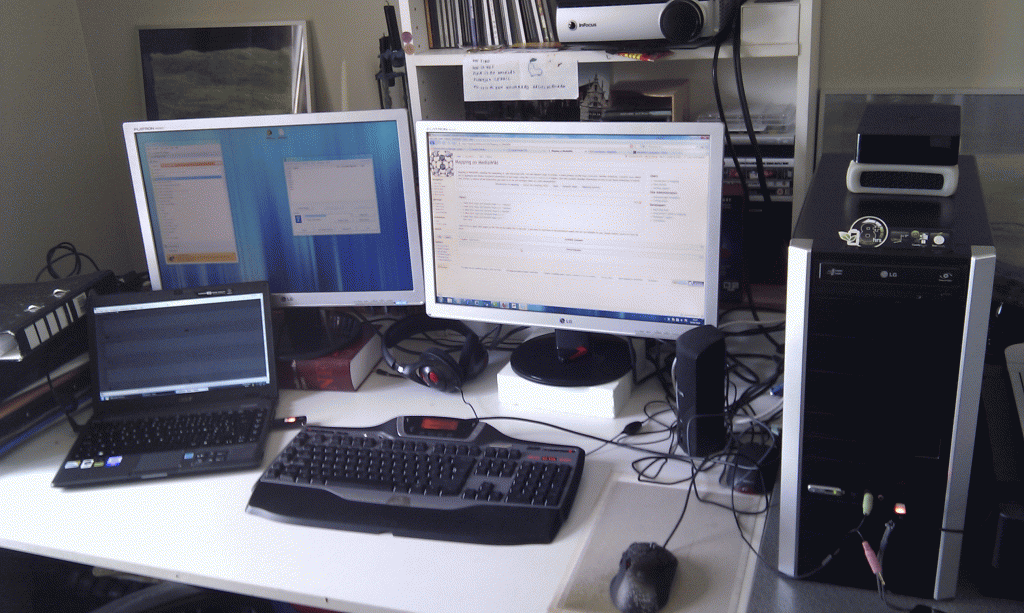 Obviously, my final setup at my own studio will be over 9000 times more awesome :d