Remix is a Microsoft event I attended yesterday that focuses on what's coming next on the web. I arrived half an hour late due to some problems with the public transportation, but still was able to see the biggest part of the keynote.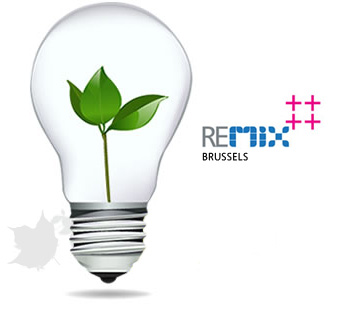 I'm really happy I attended it, cause I learned about quite some things I didn't know about yet. There where 2 tracks you could follow: designer (UX) and developer. I of-course followed the dev track. The main focus was on Silverlight 3, the latest version of microsoft's answer to technologies such as Flash and Google Web Toolkit. From what I've seen, which included some impressive demo's, I concluded that Silverlight 3, together with the development tools that are needed for it, probably form the most advanced set of RIA development sets out there. I've been considering getting into it for quite a while now, and still can't decide due to the pretty important drawbacks that come with choosing Silverlight. These include the fact that Silverlight is as much Microsoft as it can be, making it a very improbably candidate for most open source projects, the costs of all the dev tools, and the Silverlight client required for you to be able to view a Silverlight site. There also where presentations about the involved development tools, which are Expression Studio 3, and Visual Studio 2008. A few very nice demo's of Expression Blend 3, part of Expression Studio, where given, introducing the public to the basics of control, template and style creation, as well as things like animation and import options.
At some point in a demo, Google was used to demonstrate an SEO aspect of a Silverlight app. A few moments later the following entry appeared on the remix2009 twitter channel: Attention Steve Ballmer; A Microsoft employee is using Google. This drew a laugh from most of the public.
Although FOSDEM is way cooler, I'm already looking forward to MS Remix 2010.